Luxury Vinyl Plank Flooring in Kingston, MA
Adore your new floor by installing luxury vinyl planks! This type of flooring adds elegant beauty to your home without compromising your budget. Get the look you want and the floor you love by coming to our store for luxury vinyl plank flooring in Kingston, MA. You may already know that vinyl is an inexpensive flooring option. However, you may not know that you have other choices besides sheet vinyl or vinyl squares. Luxury vinyl plank (LVP) is a thick and strong material that is also virtually waterproof that is crafted to look like hardwood, ceramic, porcelain, and natural stone. Browse our large showroom for a wide array of vinyl floors in different colors, patterns, and price points.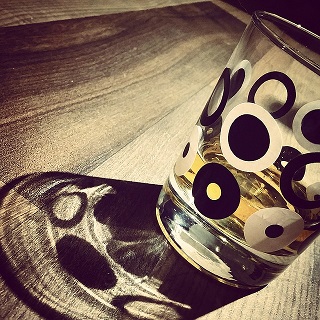 Why Purchase a Vinyl Plank Floor?
If you have an uneasy feeling about vinyl flooring, you may be thinking about vinyl from years ago. Today, many people prefer vinyl plank over other types, because this type of flooring is as gorgeous as it is durable. In fact, you can have a high-quality wood-look vinyl plank that gives your home the same charm as hardwood floors. The top layer of LVP is created using advanced photographic technology and manufacturing, so it looks and feel like real wood. The interior layer is a strong thick material that resists warping, moisture, and damage. It is also easy to install and remove if you want to replace it in the future. Some of the brands we carry include:
Armstrong
Core Elements
Downs
Floorcraft
Mannington
Naturcor
Purstone
Maintain your floors the easy way. Install vinyl plank floors! One of the easiest flooring types to clean and maintain is luxury vinyl plank flooring. It not holds up in moisture-prone environments, but it is also is durable and scratch resistance. Perfect for busy households and high-traffic areas, it only requires occasional sweeping and mopping. Best of all, it lasts for many years.
Install Your New Floors the Right Way
It is simple to shop at our showroom for flooring. We make the selection process hassle-free, because our friendly and experienced sales agents are always happy to help. In addition, we ensure the process of luxury vinyl plank flooring installation is easy. Allow our experienced installers to assist you throughout the entire process. From product selection to floor prep to project completion, we provide comprehensive services.
Why accept less when you can have the best? Vinyl plank floors are excellent options because they are not only resilient, but they are manufactured to look like other flooring times—not only wood. For instance, some look like ceramic, porcelain, and natural stone. After you make your selection, we ensure your new floor is installed correctly.
In addition, we offer a lifetime installation guarantee on your floor. If you ever have an installation-related problem, call us and we'll repair it for you. You cannot go wrong when you rely on us. We feature top-quality products, price protection guarantees, and professional installation services to ensure your complete satisfaction.
Contact us for more information about our special warranties and guarantees. We proudly serve the communities of Plymouth, Carver, Duxbury, Kingston, Norwell, Marshfield, Pembroke, Sandwich, Massachusetts, and surrounding areas.